Weaving. The mother of arts
One of the most ancient craft there is. And probably the most amazing thing about it is that it is a perfect match between practicality and creativity.
And I suppose every country in the world, I can not even think of any exceptions , has a lot of native works of art - national folk crafts, stories and rare finds that have something to do with weaving. With this in mind, one can call it the mother of arts.
The concentration, calmness and that silent strenght of weavers has always azed me and therefore, with having started a business from textile, and being a child of curiosity, I had to figure this amazing craft out.
So here I am in a little town called Odemira, in Portugal, with the help of the Erasmus programme for Young Entreprenuers. It is my third day here and the scene is set for figuring out the mistery of weaving.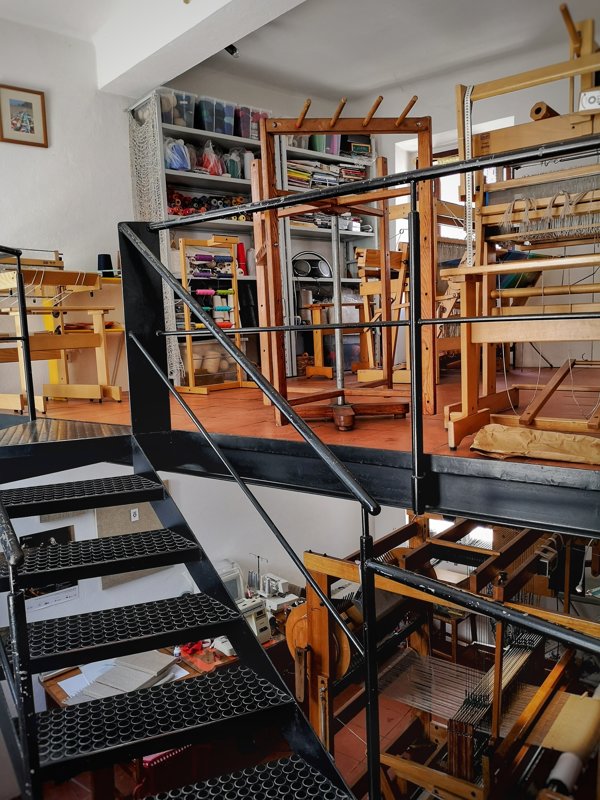 The strangest thing about this whole situation is that I do feel at the right place at the right time, a really peculiar feeling and one that is quite rare for me. I meet these amazing people and involve in new experiences and for all of this I owe an enourmous thanks to Helena Loermans (Handwoven textiles). From my point of view, she is one of the nicest people I have ever met, I feel like I have known her for years. Not only that - she makes such beautiful things in her study, that every morning I enter it I feel amazed. And she is the one that agreed to take me in under her wing and show me the world of weaving. And for that I am forever grateful.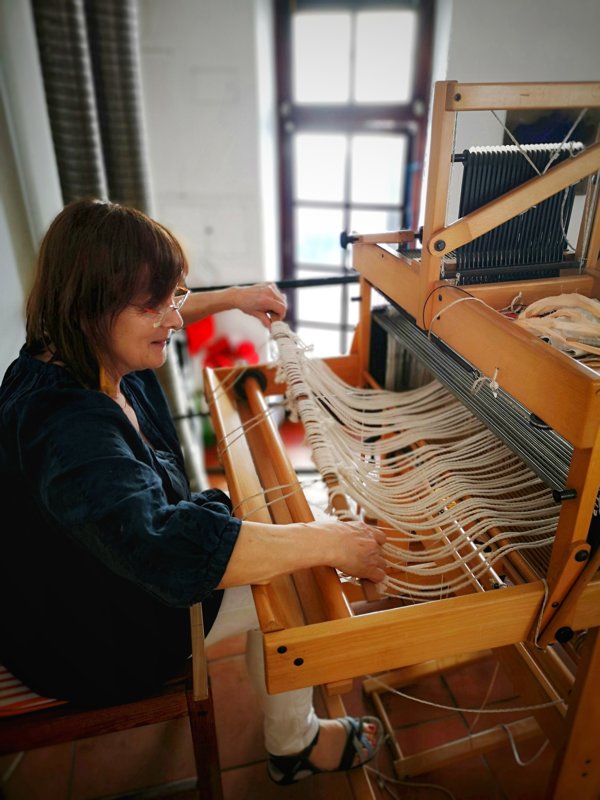 So, this wondrous craft requeries a lot of knowledge, patience and the weaving itself takes just the small part of the whole journey of textile.
First, and in my opinion, the hardest part of the whole process is the planning part. The part where you have to think of the pattern and then you have to put it all on paper and then the really crazy part begins where you have to count where, how and when your yarn should cross another yarn, and if it will be strong enough and will it make the pattern that you want. I am currently studying that part because it is still a dark forest for me but the theory is that you have a warp on the loom and the weft crosses the loom through heddle eyes (dramatic ha?) and weaving in itself is just a pair of threads crossing each other, but then you have things like shafts and heddle and this is where everything becomes really complicated. But in short, with moving the shafts in different numbers we create a pattern. So weaving itself is the easiest part, it is like meditation, yet you have to be really in the moment to not make a mistake.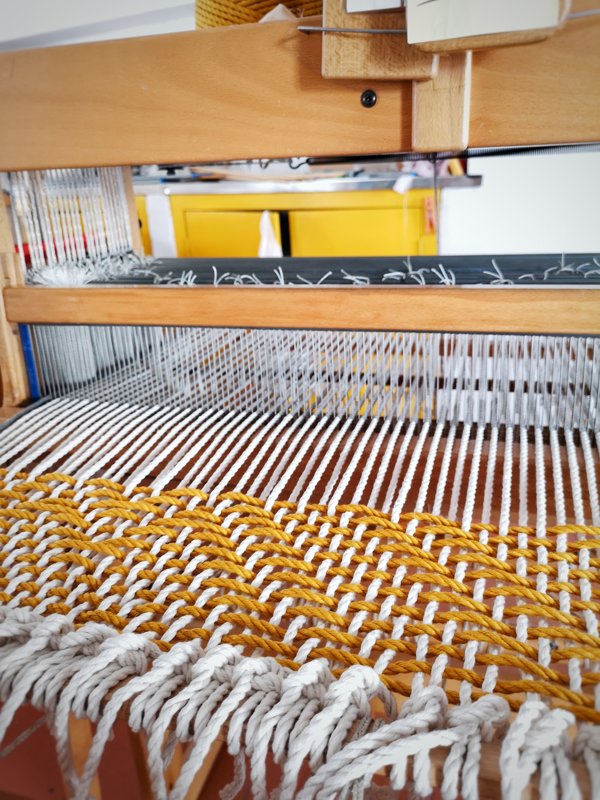 But after all the hard work, when I did my first textile cloth I knew that weaving has to be in my life in one form or another. So I hope during this two month experience Helena and I can really put our heads together and come up with a project or series that would blow you away. And I am most certain that we will.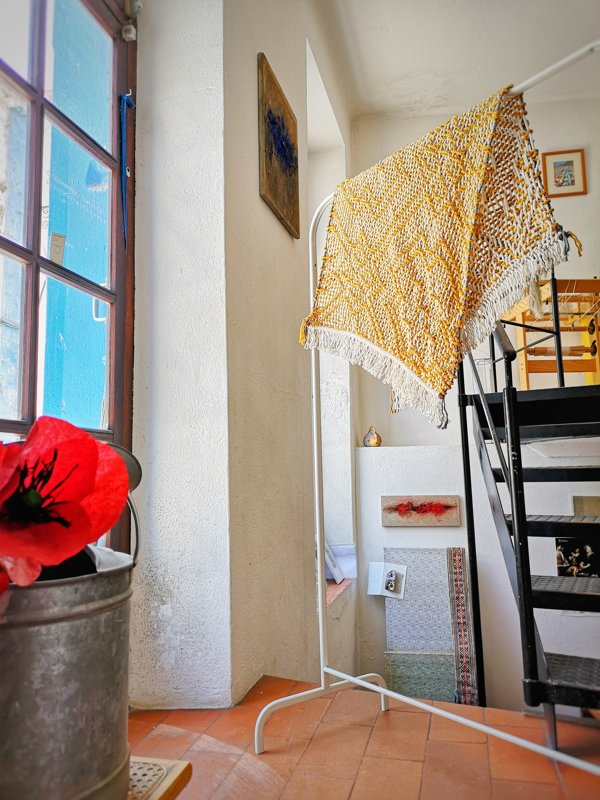 If you want to see our story in pictures just follow @helenaloermans (Handwoven textiles) and @rezgupinkles and please reach out if you have any ideas, questions or just want to say hello.
No comments
Leave a reply